16 August 2021 |
Media releases
Powerful, efficient energy and building management in the cloud
Monitoring and optimising the building operation is now also possible in the cloud. SAUTER Vision Services is the solution for professionally automated building and plant management. At the same time, Vision Services provides access to proven and brand-new functions from SAUTER Vision Center 7.0.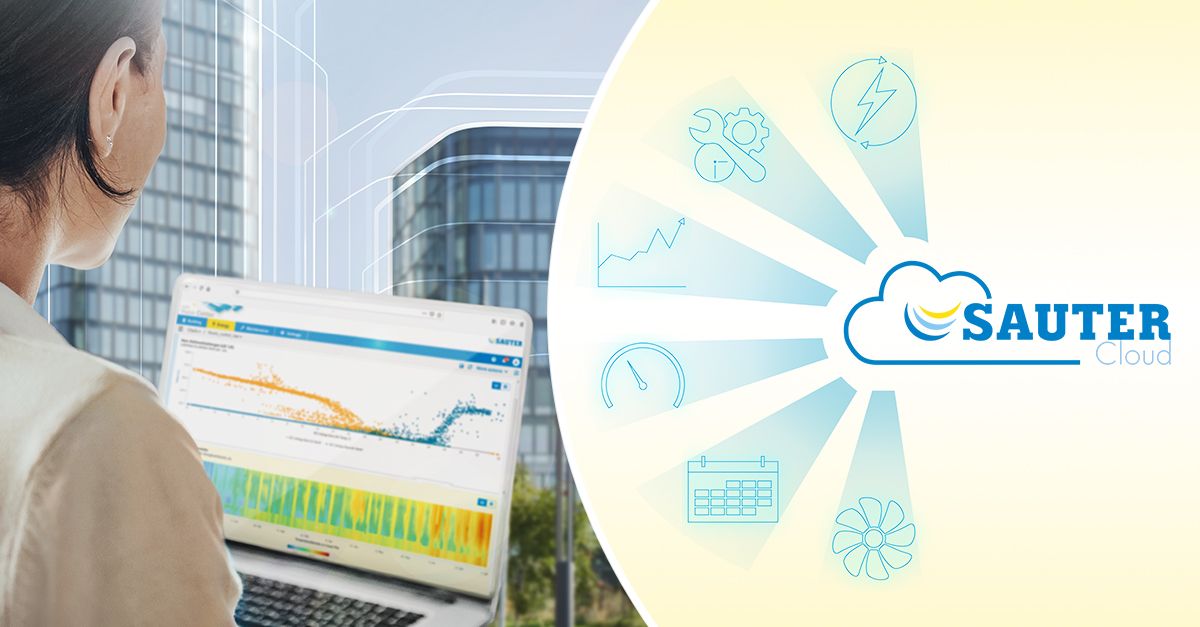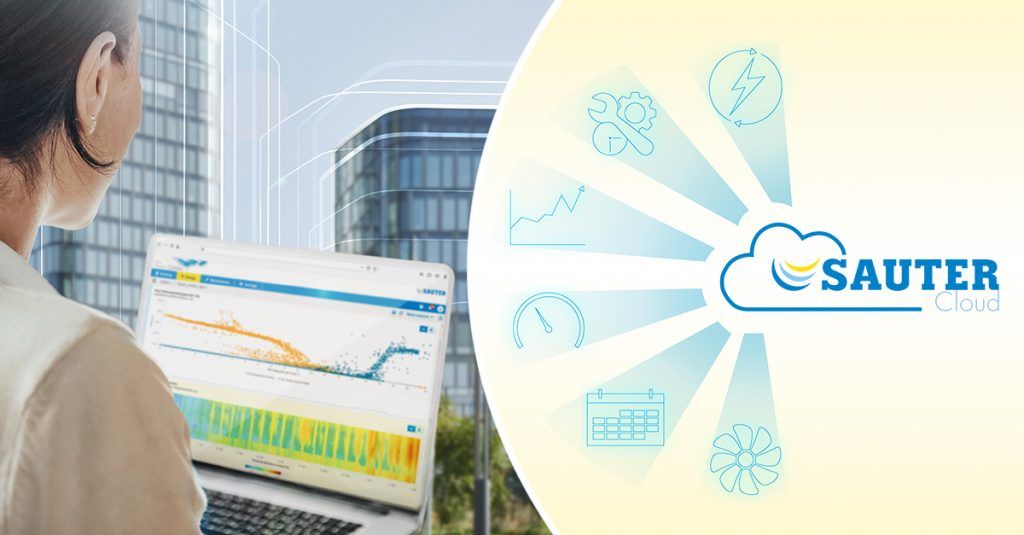 SAUTER Vision Services provides a cost-efficient entry into the world of modern building management. Additional investments in hardware and software can be saved. Energy management and analytic functions enable increased efficiency, continuously optimised, and reliable operation of plants and buildings.
With SAUTER Vision Services, building operators access the proven functionalities of SAUTER Vision Center in the cloud. Comprehensive, powerful modules are available for energy monitoring, building management and energy management and analytics – with the advantage that they do not require a complex local IT infrastructure.
Solution with many advantages
A few examples of popular modules and applications with Vision Services:
Energy monitoring with consumption overviews in the form of dashboards, charts and meter overviews
Monthly reports, energy alarms, and data import and export functions
Energy and plant optimisation with additional chart types such as SANKEY and carpet and scatter plots, as well as histogram displays
Building and plant management via plant schematics and list displays, with automated control options via Scenario Manager, combining alarms into collective alarms, and the recording of any changes in audit trails
Building analytics with automatic detection of operating pattern deviations, oscillations, deviation from setpoints, as well as immediate operator information in the form of KPIs in dashboards and alarm overviews
In addition, the project size remains flexible: Depending on the requirements, plants can be added throughout the life cycle of a building, and further Vision Services modules can be added. It is possible to integrate energy management and analytics functions, or building management functions, at any time.
IoT devices as a prerequisite for secure cloud connection
SAUTER ecos-IoT (ecos504/505) with integrated MQTT client and broker ensure a certificate-encrypted connection to the SAUTER Cloud. In local plants, ecos room automation stations with BACnet, Modbus, KNX, Dali and M-Bus protocols act as gateways. Information from the SAUTER modulo 6 automation stations is also exchanged with the SAUTER Cloud via ecos-IoT. This ensures that almost all information from the local building automation and a wide range of sensor and meter data is available in SAUTER Vision Services via MQTT gateways.
SAUTER Vision Services is available immediately. Please contact our sales department.
About SAUTER
As the leading provider of solutions for building automation technology in Green Buildings, SAUTER ensures good climate conditions and a sense of well-being in sustainable environments. SAUTER is a specialist in developing, producing and marketing products and systems for energy-efficient total solutions, and offers a comprehensive range of services to ensure the energy-optimised operation of buildings. Our products, solutions and services enable high energy efficiency throughout the entire life-cycle of a building – from planning and construction through to operation – in office and administrative buildings, research and educational facilities, hospitals, industrial buildings and laboratories, airports, leisure facilities, hotels and data centres. With over 100 years' experience and a track record of technological expertise, SAUTER is a proven system integrator that stands for continuous innovation and Swiss quality. SAUTER provides users and operators with an overview of energy flows and consumption, and therefore of the development of the costs involved.
The SAUTER Group
Company active worldwide with headquarters in Basel, Switzerland
Founded in 1910, it is built on more than 100 years of tradition and experience
With more than 2,700 employees, it is present and active globally
Complete building management solutions from a single source
Focus: maximum energy efficiency and sustainability
Investment protection and operational reliability over the entire building life-cycle
Technology leader in the building automation and system integration sector
Excellent references available at sauter-controls.com