31 August 2021 |
Media releases
New thermal actuator for unit valves for heating and climate control
SAUTER is launching the AXT4 valve actuator with stroke indicator for efficient and precise control succeeding the SAUTER AXT2 series. The AXT4 impresses with its proven SAUTER thermal technology, compact design, easy fitting and manual re-open function.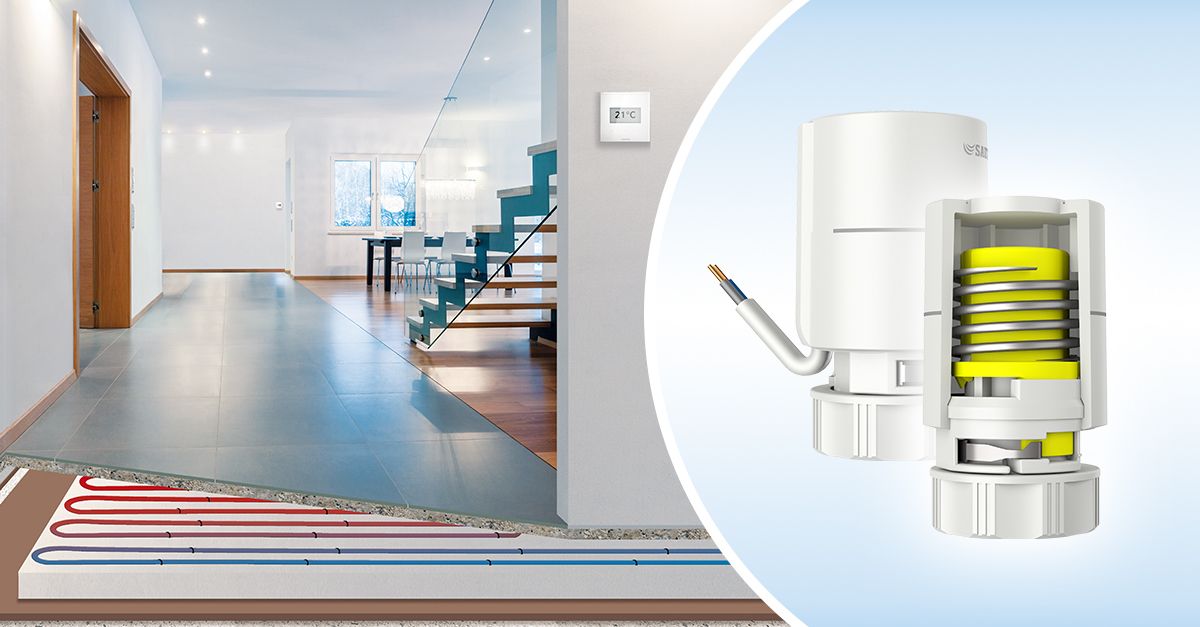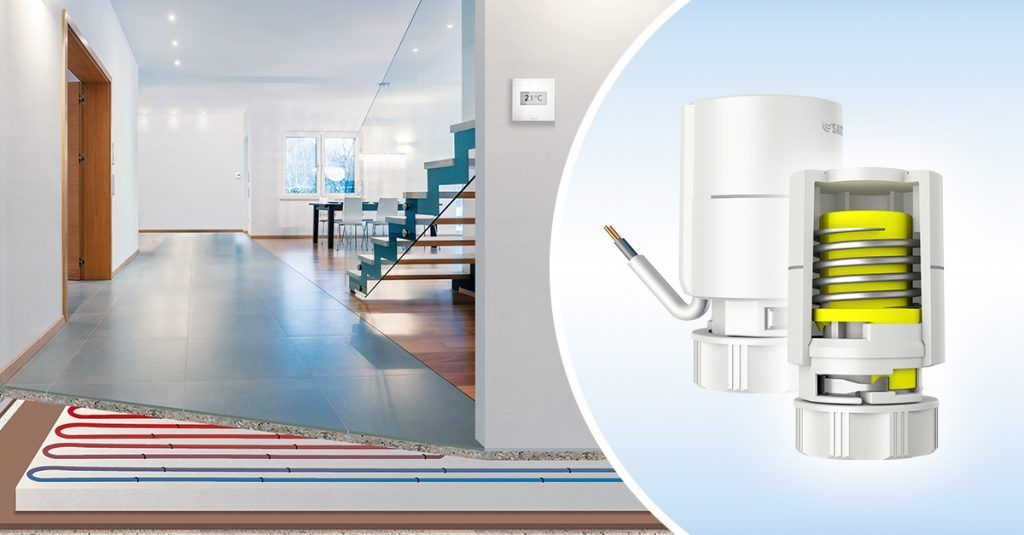 The SAUTER AXT4 meets the high-quality requirements for silent, durable thermal actuators for unit valves in room automation. First and foremost, it guarantees energy-efficient control precision for use in radiators, underfloor heating, chilled ceilings or fan coils units. It also impresses with its elegant design and easy fitting. This is a contemporary new edition of SAUTER's successful actuator technology. The market launch replaces the AXT2 series.
Two basic types for different operating voltages are available, as well as NC "normally closed" and NO "normally open" versions. The standard cap nut enables direct fitting for all usual valve bodies. In addition, the AXT4 fits on unit valves of different designs. The first-open function enables force-free fitting on unit valves even if the intelligent unitary control has not yet been put into operation. Thanks to the additional re-open function, the actuator can be reset to the first-open position at any time and opened manually for servicing. Its handy format and the easy fitting in any position – even upside down – make the AXT4 a universal actuator that meets all the requirements of installers and end users.
The visible stroke indicator enables customers to see or check the valve opening quickly and from a distance. SAUTER also offers OEM customers customisation options, such as printing their own logo.
The AXT4 will be available from October 2021. Please contact our sales department.
About SAUTER
As the leading provider of solutions for building automation technology in Green Buildings, SAUTER ensures good climate conditions and a sense of well-being in sustainable environments. SAUTER is a specialist in developing, producing and marketing products and systems for energy-efficient total solutions, and offers a comprehensive range of services to ensure the energy-optimised operation of buildings. Our products, solutions and services enable high energy efficiency throughout the entire life-cycle of a building – from planning and construction through to operation – in office and administrative buildings, research and educational facilities, hospitals, industrial buildings and laboratories, airports, leisure facilities, hotels and data centres. With over 100 years' experience and a track record of technological expertise, SAUTER is a proven system integrator that stands for continuous innovation and Swiss quality. SAUTER provides users and operators with an overview of energy flows and consumption, and therefore of the development of the costs involved.
The SAUTER Group
Company active worldwide with headquarters in Basel, Switzerland
Founded in 1910, it is built on more than 100 years of tradition and experience
With more than 2,700 employees, it is present and active globally
Complete building management solutions from a single source
Focus: maximum energy efficiency and sustainability
Investment protection and operational reliability over the entire building life-cycle
Technology leader in the building automation and system integration sector
Excellent references available at sauter-controls.com