25 October 2019 |
media releases
IBS 2019 – A great success for SAUTER Régulation
SAUTER Régulation exhibited its new products at the 10th edition of the IBS (Intelligent Building Systems) exhibition on 2 & 3 October 2019 in Paris.

This exhibition allowed those involved to present: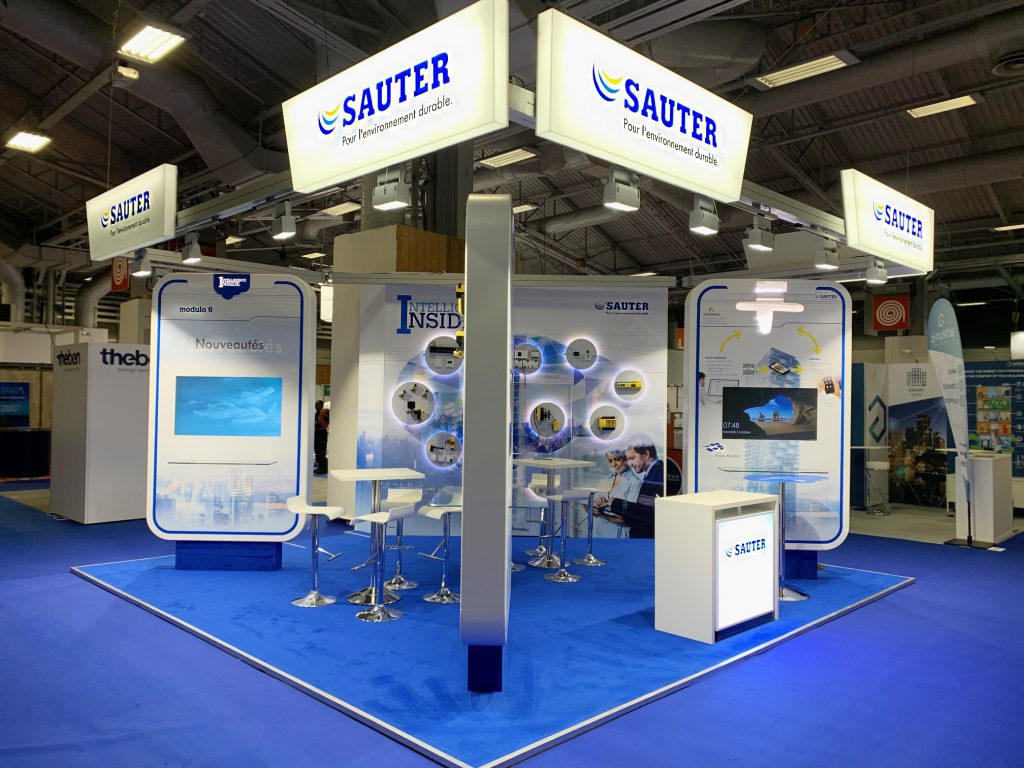 During this exhibition, SAUTER Régulation, recognised as an expert in the field of Smart Buildings, participated in two conferences:
Mr Stéphane Marcinak, President of SAUTER Régulation, spoke at the conference:
"Smart Buildings and GAFAM: competitors and/or partners of traditional suppliers? "
73 people attended this conference.
Ms Prudence Soto, Director of SAUTER Régulation, was involved in the conference:
"How to manage a Smart Building project? What decision-making chain is to be put in place? "
94 people attended this conference.
SAUTER Régulation's participation in this major event confirms its position as a major player at the forefront of innovation in the field of Smart Buildings.


À propos de SAUTER
En tant que premier prestataire mondial de solutions d'automatisation des « Green Buildings », SAUTER assure le confort et le climat ambiant optimal dans les environnements durables. Spécialiste en la matière, SAUTER développe, fabrique et commercialise des produits et des systèmes pour des solutions globales écoénergétiques, et assure l'exploitation optimisée en énergie des bâtiments grâce à des prestations de service étendues. De la planification à l'exploitation, en passant par la réalisation, ces produits, solutions et prestations permettent d'assurer durant tout le cycle de vie du bâtiment une haute efficacité énergétique dans les bureaux, les immeubles administratifs, les centres de recherche et de formation, les hôpitaux, les bâtiments industriels, les laboratoires, les aéroports, les centres de loisirs, les hôtels ou les centres de gestion des données. Fort de plus de 100 ans d'expérience et de compétences technologiques éprouvées, SAUTER est un intégrateur de systèmes confirmé, garantissant une innovation permanente et une qualité suisse. SAUTER fournit aux utilisateurs comme aux exploitants une vue d'ensemble de leur consommation et de leurs flux d'énergie, et donc de l'évolution des coûts.
Groupe SAUTER
Entreprise domiciliée à Bâle (Suisse) et opérant à l'échelle mondiale
Fondée en 1910, jouissant de plus de 100 ans de tradition et d'expérience
Emploie plus de 2300 collaborateurs dans le monde entier
Solutions complètes tout-en-un de gestion technique de bâtiments.
Souci primaire : efficacité énergétique maximale et développement durable
Sécurité des investissements et de l'exploitation pendant tout le cycle de vie du bâtiment
Entreprise leader en matière de technologies pour l'automatisation de bâtiments et l'intégration système
Membre d'eu.bac, de BACnet Interest Group (BIG-EU), BACnet International, EnOcean Alliance
Références de renom sur sauter-controls.com