30 March 2021 |
Focus topics
BYOD – use on-site functions conveniently with your own smartphone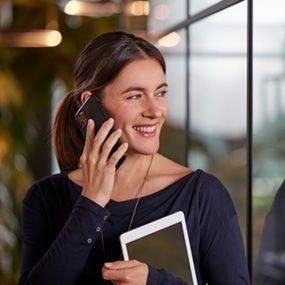 Smartphones, tablets and other mobile end devices are now a natural part of our everyday activities, and are firmly integrated into our professional and private lives as useful helpers. Apps can be used to send messages, control devices, carry out banking transactions and much more. So why not integrate this convenient tool even more into our everyday working lives?  For example, for gathering information, as a digital key substitute, for identification, or to quickly obtain and share information and find our way in an unfamiliar environment.
The application MBS is available for everyone. Actually you can install the app on your smartphone for free and can use it for many Mobile Building Services.
Further apps available for Sauter devices are the one for room operation with RU-touch, and the one for commissioning and service of modulo 6 including an augmented reality setup.